Dow's new C&T chemistry platform produces non cationic conditioning
Performance claimed to match silicone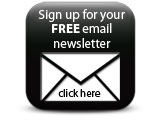 Dow Personal Care, a business unit of The Dow Chemical Company, has introduced EcoSmooth, a new family of conditioning polymers claimed to form a new chemistry platform for C&T and provide outstanding benefits without the use of silicone in shampoos.
"EcoSmooth Conditioning Polymers are different – they represent a completely new approach to providing conditioning benefits in personal care products, and are a valuable tool in the formulator's toolbox," said Courtney Fretz, strategic marketing manager for hair care, Dow Personal Care. "The polymers are not cationic, which is the predominant conditioning technology today."
The new conditioning polymers were first unveiled at in-cosmetics Asia in Bangkok last month and are said to be particularly effective on Asian and European virgin (non-dyed) hair types. Dow says they have have been proven by a third party to match silicone in wet and dry combing, as well as minimising hair breakage compared with silicone-containing shampoos. EcoSmooth Silk Conditioning Polymers do not use the traditional co-acervation mechanisms associated with cationic conditioners. They bind hydrophobically to the hair shaft and replace fatty acids stripped from the cuticle.
In comparative performance tests, formulations containing the new materials were shown to prevent product build-up on hair, resulting in no volume-down effects compared to silicone-containing shampoos.
"Build-up on hair is a common consumer concern," said Fretz. "The performance benefits offered by EcoSmooth Silk Conditioning Polymers represent a distinct benefit to formulators looking to address the issue of build-up or foam stability as they develop new formulations."
Companies