Dr. Pierre Ricaud and emerginC opt for Lumson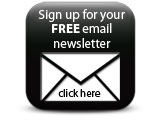 Skin care specialist Dr. Pierre Ricaud has chosen Lumson to supply the primary packaging and custom decorations for its latest product, Essence De Beaute Sublime Elixir. The anti-ageing serum is packaged in a 50ml glass bottle from Lumson's Collezione Siluhette line that has been hot stamped with silver and gold and which features silver spray colouring on the bottom of the bottle that slowly fades out enabling the consumer to see the formula inside.
The bottle is topped with a shiny silver metallised cap.
Meanwhile, cosmeceutical brand emerginC has selected Lumson packaging for its new 100% natural line of products, Scientific Organics. The range comes in bottles and jars from Lumson's Collezione Slim collection featuring green-on-green colour decorations and water based spray colouring.
The Kombucha Cleanser and Spirulina Toner both use the 125ml green mass-coloured plastic bottle in PE, while the Phytocell Serum comes in a 30ml green water-based spray-coloured glass bottle. Finally, the brand's Phytocell Cream is packaged in a 50ml green water-based spray-coloured glass jar, as is its Phytocell Detox Mask.
Featured Companies