Dr. Remedy's adds two new nail polishes to collection
The brand, founded by podiatric surgeons Adam Cirlincione and William Spielfogel, aims to bring consumers nail polish without harsh chemicals
Nail polish brand Dr. Remedy's has added two new colours to its line-up of over 40 nail polish shades.
Beloved Blush and Reflective Rosé (£11.95 each) are both said to be vitamin enriched, helping to treat and nourish brittle or discoloured nails.
The former features subtle blue undertones with a neutral colour and high gloss finish while the rosé colour is a frosted metallic pink with a shimmering chrome finish.
Founded by podiatric surgeons Adam Cirlincione and William Spielfogel, the products are designed to protect customers' nails and keep cuticles hydrated.
Each product is infused with a blend of tea tree oil, wheat protein, garlic bulb extract and lavender.
The products are vegan-friendly and available via feetlife.co.uk.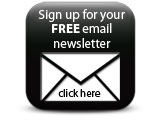 Companies