Dragonfly Tea launches first ever candle
Packaged in a box set, the Explorer's Tea Chest luxury candle was created for the brand's 15th anniversary
Dragonfly Tea has ventured outside of its usually area of expertise to launch its first candle.
The Explorer's Tea Chest No1 Luxury Scented Candle comes in a Celebration Gift Box (£40). For the price, consumers receive the candle as well as two boxes of tea from the brand's new Tea House Collection.
The candle was created in celebration of Dragonfly Tea's 15th anniversary. It was created with the help of perfumer Alberto Morillas. It is said to capture the "romance, craftsmanship and sensory richness" that defines the great tea traditions. It features notes of tea and wood.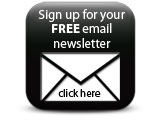 Launch: out now