Duck & Dry expands salon experience into Mayfair
The new space will be the brand's first destination for its new Duck & Pluck initiative
Hair care brand and salon Duck & Dry has announced the opening of a new salon space in London's Mayfair.
As an add on to its traditional salon format, visiting customers will also be able to book in for brow services through a new Duck & Pluck initiative.
Offering threading and tinting, this will be the first Duck & Dry salon to provide these services.
Inside, the space is equipped with a group styling area, 12 signature egg chairs, exposed brick walls and a Prosecco bar.
Earlier this year, the brand rolled out a new Xpress service concept in partnership with Primark.
This offers in-store blow dry and braiding services to Primark customers.
It first entered Primark's Tottenham Court Road store and is set to open a second salon in Primark's largest store on Birmingham's High Street tomorrow.
Read Cosmetics Business' catch up with Duck & Dry founder Yulia Rorstrom here.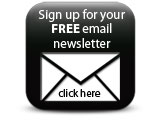 Companies