Dufry completes Hellenic Duty Free acquisition
The Swiss travel retailer has finalised its 49% equity stake in Hellenic Duty Free
Swiss travel retailer Dufry has finalised its 49% equity stake in Hellenic Duty Free (HDF) from Folli Follie Group. In April this year, Dufry bought 51% of HDF, which is a leading travel retailer in Greece. Dufry has stated that it will pay for the remaining 49% equity stake, which comes to CHF 401m (€328m), through a combination of cash and shares.
According to Dufry, the transaction is expected to enable the retailer to achieve additional synergies by further streamlining its logistics and purchasing processes. At the same time, it also plans to refurbish and expand its retail presence in key airports in Greece.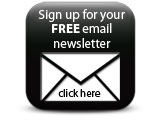 Commenting on the acquisition, Julian Diaz, CEO of Dufry said: "This announcement could not have been a better milestone to complete the year of 2013, which was full of important achievements for the Group. The acquisition of the remaining 49% of Hellenic Duty Free allows us to achieve further synergies on the operational level and generates financing savings of approximately CHF 10m per annum. With Folli Follie Group joining as a long-term shareholder of Dufry, we further strengthen our core shareholder base."
Companies