ECHA adopts new list of cosmetics substances for risk evaluation
Ingredients used in sun care, hair care and cosmetics are up for inspection
The European Chemicals Agency (ECHA) has adopted CoRAP, the updated Community rolling action plan, with 108 substances that need to be evaluated, some of which are used in cosmetics.
The EU member states now have 12 months to evaluate whether the substances pose a risk to consumers, workers or the environment.
Under CoRAP, different EU member states are allocated different substances to evaluate.
Due to Brexit, those that were originally allocated to the UK for evaluation in 2019 and 2020 have been given to other members.
The substances listed include 91 already published in CoRAP 2017, plus 17 new ones.
Substances of particular interest to the cosmetics industry include:
Titanium dioxide, widely used in sunblocks, which is known to be carcinogenic, but is also a suspected mutagenic substance and is being evaluated to see if it presents any other hazard. It is being tested by France.
Methyl vinyl ether, used in manufacturing processes of polymers that are used in cosmetics and personal care products and which, although manufactured and handled in industrial settings in closed systems, is suspected of being reprotoxic. It is being evaluated by Latvia with regard to consumer use, exposure of workers, exposure of sensitive populations and other exposures.
m-Phenylenediamine, used in the formulation of hair dyes and colours, which is a suspected reprotoxin and sensitiser and is also being evaluated, again by Latvia, re workers' exposure to it during manufacture.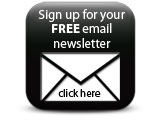 In most cases, the substances are of concern for their potential to be 'PBT' (persistent, bioaccumulative and toxic) in the environment, cause endocrine disruption, or possess carcinogenic, mutagenic and/or reprotoxic properties, but member states can also carry out further tests if they wish.
Companies