ECHA tells chemical-based industries to prepare for 2013 deadline
Quantities at or above 100 tonnes a year are next in line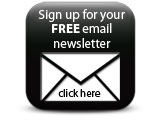 The European Chemicals Agency (ECHA) has warned industries such as the personal care product sector to prepare for the next key registration deadline under the EU's chemical control system REACH. This falls on 31 May 2013 and covers companies manufacturing or importing chemicals in quantities at or above 100 tonnes per year.

This is likely to catch a lot of personal care product manufacturers and their suppliers, given the smaller quantities of chemicals they use; the previous 2010 deadline covered quantities of 1,000 tonnes per year and more.

ECHA has launched a 'REACH 2013 - Act Now!' campaign informing chemical using industries about the next deadline.
Companies