EMBRYOLISSE entrusted COSMOGEN for the design of its powder brush
COSMOGEN has designed the brush of Embryolisse's "Beauty Secret" box.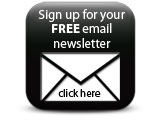 The brand has retained a shape with soft and generous curves for a good grip and a subtle application of Compact Powder Good Mine.
Technical features:
Handle: Matte white wood
Ferrule: Pink gold aluminium
Hair: Synthetic, 2 tones white and brown
Decoration: Logo, gold hot stamping.
Featured Companies