EPOPACK to exhibit at Cosmoprof Asia
EPOPACK Co., Ltd. is the leading manufacturer and outstanding supplier in the cosmetics packaging industry.
With 30-year experiences in R&D as well as manufacturing, EPOPACK offer an extensive range of high-quality cosmetics containers worldwide. They also provide custom-made services to meet our customers' needs.
EPOPACK understands the customers are in a beauty industry, what they need is not just a container but a storyteller. A packaging that tells stories.
EPOPACK's packaging tells stories, their stories and customer's stories. Telling stories by using recyclable material, designing our products in heavy wall style and offering a wide range of decoration service for customised the packaging.
It happen to be PET heavy wall bottles and jars. PET is the most widely recycled plastic in the world, which has international recycle code #1. And heavy wall style creates the value that you can physically feel in your hands.
EPOPACK's product lines include PET heavy-wall bottles, PET heavy wall jars, SAN (AS) , PETG and PP airless bottles. Besides, with attentive efforts on creating environmentally friendly products, they have been dedicated to developing 100% post consumer recycled (PCR) PET bottles since 2009.
The PCR PET heavy-wall cosmetic bottles are produced from 100% PCR PET resin, which is manufactured by our cooperative partner, DAAI Technology Co., Ltd.
The corporate social responsibility focuses on preserving the Earth for future generations.
Upholding the mission to use energy-efficient and highly sustainable packaging materials to develop a wealth of cosmetic bottles, and to keep on supplying eco-friendly and recyclable cosmetics packaging as well as satisfactory customer services.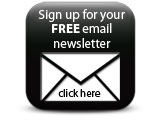 Booth number is 7-K12 at AWE.
Featured Companies