EcoTools investor Yellow Wood Partners appoints James Stammer as CEO
The former PDC Beauty & Wellness CEO spent 15 years with the brand and has more than 20 years of experience in the cosmetics sector
James Stammer
Beauty-focused investment firm Yellow Wood Partners has appointed a new CEO with more than 20 years of experience in the cosmetics sector.
James Stammer previously spent 15 years with PDC Beauty & Wellness as its CEO and Board Director.
He also spent three years with Nivea-owned beauty conglomerate Beiersdorf as a Brand Manager.
Stammer has also done business with Yellow Wood Partners, having worked with the firm for the 2012 takeover of PDC.
"We've worked with James for many years during his tenure as CEO of PDC where we worked with him to achieve tremendous success for our management partners as well as our investors," said Dana Schmaltz, a Partner at Yellow Wood Partners.
"His operating experience in Yellow Wood's core distribution channels will be another great addition to our ability to find, grow and efficiently operate great brands.
"James' success is well known in the consumer world and we are excited to have him join the Yellow Wood team of operating partners."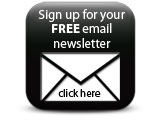 Yellow Wood Partners currently invests in beauty brands including EcoTools, Tan-Luxe, Eylure and Tanologist.
Companies