Ecoya lifts the lid on its new simplistic candle design
Fragrance | Packaging | Retail
Premium Australian candle brand Ecoya is launching its brand new look exclusively into John Lewis stores this September
Ecoya, the premium candle brand from Australia, will roll-out its new look products exclusively into department store retailer John Lewis in September.
Working on the rebrand for 12 months, the Ecoya team has unveiled a new 'white iceberg' design for its candle box packaging. Each box features a bright white and coloured block design, with hues selected to convey the scent inside.
The candles themselves are topped with metallic disc-shaped lids, and clean cream glass containers.
The brand said that its Australasian heritage and Botany Bay Australia roots inspired the rebrand; today Ecoya's candles are designed in Aukland, New Zealand, and manufactured in Sydney, Australia.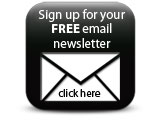 The new-look candles will launch into John Lewis and online from 11 September, along with a new fragrance Spiced Ginger & Musk.
Companies