Edelmann establishes Edelmann Leaflet Solutions
New firm is a merger of two of its operations in Germany
The Edelmann Group has established Edelmann Leaflet Solutions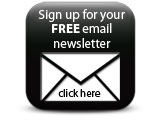 The Edelmann Group, a German folding cartons and leaflet specialist, is bundling its activities in the leaflets business into a new company called Edelmann Leaflet Solutions.

The newly founded company will merge two of the Group's operations in Germany – Lindauer Druckerei Eschbaumer in Lindau and Wepack in Leverkusen.

The Heidenheim-based Edelmann Group extended its leaflets business in June by installing up-to-date folding machines in its facilities and with an overall annual capacity of 1.5 billion units, it is now one Germany's largest leaflet manufacturers.

The firm says establishing Edelmann Leaflet Solutions will allow orders to be managed outside the individual facilities in Lindau and Leverkusen. This means that capacities can be increased at short notice and the duration of projects shortened while increasing flexibility.

In total Edelmann operates 12 sites serving the healthcare and beauty sectors: in Germany (Carl Edelmann, Artur Theis, Braun Pharmadruck, Lindauer Druckerei Eschbaumer, Wesche and Wepack), France (Edelmann France), Poland (Edelmann Poland), Hungary (Zalai Nyomda), Mexico (Edelmann Mexico) and China (Edelmann Beijing) and employs around 1,500 people.

In 2010, the Group generated revenue of €188m. Worldwide it produced 4.2 billion items of folding cartons and leaflets.


Companies