Edelmann increases label production capacity
Invests in folding machines at three plants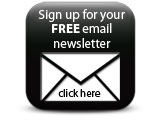 The Edelmann Group, a German producer of folding cartons, leaflets and systems, is expanding its capacity for the production of leaflets.

The firm has made substantial investment in the latest folding machines for the production of complex leaflets at its three leaflet locations in Germany and Poland.

'We see them as an important step on the road to becoming one of Europe's top five system suppliers for packaging solutions,' said Dierk Schröder, a spokesman for the Edelmann Group's executive board.

With the new production lines for the German plants in Leverkusen, Lindau and Edelmann Poland, the group's annual production capacity for outserts and inserts will increase to around 1.5 billion.

'This makes us an important implementation partner for leaflets for our customers in the healthcare and beauty care sector,' said Schröder.

The latest EU guidelines on better readability for leaflets have made the production of pharmaceutical leaflets more complex. The implementation of the so-called 'Readability Guideline' means 30% more space is required for text. This results in leaflet formats growing in size, meaning that they can no longer be made using conventional processes and folding patterns.

'Solution providers are required that offer completely new approaches for outserts and inserts in the system with folding cartons,' said Schröder.

The Edelmann Group operates from 12 sites in Germany (Carl Edelmann, Artur Theis, Braun Pharmadruck, Lindauer Druckerei Eschbaumer, Wesche and Wepack), France (Edelmann France – La Spic), Poland (Edelmann Poland), Hungary (Zalai Nyomda), Mexico (Edelmann Mexico) and China (Edelmann Beijing).

In 2010, Edelmann had revenues of €188m and worldwide produced 4.2 billion items of folding cartons and leaflets.


Companies