Edelmann offers foil-free holographic effect
New technology provides enhanced holographic effects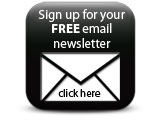 CEholo is a new holographic surface finish from The Edelmann Group which offers an optical effect achieved via paint-based image transfer instead of the traditional but more costly laminated foil technique. The new finish is a result of Edelmann's investment in new machine technology at its headquarters in Heidenheim, Germany.
In addition to cost reduction, CEholo is said to provide environmental benefits as an alternative to laminated foil and is suitable for both full and partial surface finishes.
Different holographic designs may be used in combination with other technical printing processes.
Companies