Editorial – organic evidence
Manufacturers and marketers of products branded organic without carrying organic certification beware! The Advertising Standards Authority (ASA) has clamped down on one brand, Simply Organic, demanding the withdrawal of an ad for its professional hair care products on the basis that its claims 'Simply Organic' and 'Naturally Organic' were likely to mislead
Editor Clare Henderson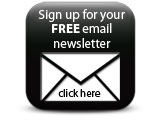 Manufacturers and marketers of products branded organic without carrying organic certification beware! The Advertising Standards Authority (ASA) has clamped down on one brand, Simply Organic, demanding the withdrawal of an ad for its professional hair care products on the basis that its claims 'Simply Organic' and 'Naturally Organic' were likely to mislead.

In this instance, while Simply Organic did provide registration documents for the company in the US and the EU as well as documentation of certification from some US-based agencies, the ASA upheld the complaint, believing that readers would understand the claims to mean the product range met an independent organic standard. There was also no clear link between documentation provided and ingredients used, plus a USDA organic stamp provided for a particular blend had expired in 2007. Of course this doesn't mean the products aren't organic, just that there is no actual proof.

Opinion is divided on whether to certify or not, and indeed if you do then on who to go with. Certification costs and is time consuming and in a sense perhaps the industry has made a rod for its own back.

While many manufacturers and marketers may be right to think consumers aren't too aware of the difference between saying you're using organics and proving it, they can rest assured that their competitors out there are in no doubt; competitors lodge complaints just as often as consumers do.
Companies