Educate and advise: How the menopause can affect mature skin
The menopause has many negative connotations, but dry and itchy skin is not one that automatically springs to mind. Educate your customers about how their skin will be affected by this key transition in their lives and how Vaseline's new body lotion for mature skin can help
Sponsored by Unilever
When does the menopause start?
The menopause is a natural part of the female ageing process where periods start to become less frequent over a few months or years before they stop altogether, although sometimes they can stop out of the blue.
The menopause usually occurs when a woman's oestrogen levels decline, which is between the ages of 45 and 55. However, a small number of women (one in 100) experience the menopause before the age of 40, which is known as premature menopause.
According to the NHS Choices website, the average age for a woman to reach the menopause in the UK is 51.
Many women experience the most common symptoms during the peri-menopause. This starts several years before the menopause, usually when a woman is in her forties.
The post-menopause is defined as someone who has not had their period for an entire year so it usually describes women over the age of 55.
Many of the symptoms women experience during the peri-menopause and menopause will gradually decrease at this stage.
Vaseline has launched a light and non-greasy body lotion with glycerin and vitamin B3 to help heal and balance menopausal skin from the very first application.
What are the symptoms?
The menopause is often associated with a set of core symptoms: hot flushes, night sweats, difficulty sleeping, headaches and emotional changes such as a reduced sex drive, low mood or feelings of anxiety.
There is a high frequency of skin-related signs and symptoms associated with menopause, but peer-reviewed journal Menopause International (2011) explains that few studies have been conducted on it.
Hormonal changes during and after the menopause alter the skin's physiology. For example, the decline in B-Estradiol and reduced oestrogen levels can lead to accelerated skin ageing.
The main skin-related symptoms include dryness, cracking, redness and itching. Some women may also experience imbalances in the skin with some areas feeling oilier such as the face, while other areas will feel drier such as the hands, legs and feet. The skin may also feel thinner and be prone to bruising more easily.
How to heal and balance the skin?
There are a number of core ingredients that can help to nourish, protect and heal women's skin during the peri-menopause, menopause and post-menopause.
Glycerin helps to maintain the skin's water balance on an intercellular level and combats signs of ageing as it aids skin cells to mature properly.
Vitamin B3 has a stimulating effect on ageing skin. It improves the surface structure and smoothes out wrinkles.
Vaseline has created a lotion that contains these two core ingredients as part of its unique formulation to help heal and balance the skin from the first application.
The formulation also contains PPAR activators to help support the formation of improved and high quality skin cells and helps to replenish natural lipids within the skin to boost its natural renewal cycle.
The lotion also contains Vaseline's signature petroleum jelly to lock in moisture and relieve the tight, itchy feeling of the skin.
The brand guide
Vaseline Mature Skin Rejuvenation Moisture Restoring Lotion (£5.99) has a light, non-greasy and fast-absorbing formula that can be applied all over the body.
It is designed to relieve a mature woman's discomfort from dry and depleted skin. The lotion aims to heal and balance skin from the first application and to give added protection.
It contains high levels of glycerin to raise moisture levels. Plus, a group of nuclear receptor proteins called PPAR activators help to form high quality skin cells and stimulate the production of elastin and collagen.
The formulation includes vitamin B3 to protect ageing skin, improve surface structure and smooth out wrinkles.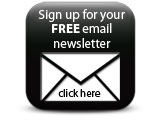 Stearic acid helps to replenish skin's natural lipids. Finally, Vaseline's famed petroleum jelly reduces natural moisture loss and relieves skin from the tight and itchy feeling caused by intense dryness.
Companies