Eisenberg Paris opens in Seoul
Colour Cosmetics | Retail | Skin Care
French cosmetics brand launches in South Korea with a new subsidiary, Eisenberg Korea
French cosmetics brand Eisenberg Paris has launched its products in South Korea where a new subsidiary, Eisenberg Korea, will develop the brand. The brand's first store opened on 20 June at AK Plaza in Suwon, a large provincial city about 30km south of Seoul.
Eisenberg Paris will also be available through online malls such as Hyundai H Mall and AK Mall. According to Eisenberg Korea, a year was spent in preparation for the Korean launch. The brand was created by José Eisenberg, an Italian entrepreneur, who initially worked in the fashion and IT industries. In 1985, Eisenberg started to work on skin care.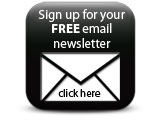 R&D, followed by two years of clinical and medical tests, led to what Eisenberg called the Trio-Molecular Formula on which the brand is based. This requires products to include three biologically active compounds that regenerate, energise and oxygenate the skin. The range comprises 150 female and male skin care products and perfumes, and is distributed through about 6,000 outlets in Europe in conjunction with Sephora and other distributors.