Elemis celebrates 25 years at Champneys with new gift set
The new Pro-Collagen Essentials gift set will be available exclusively for Champneys' customers
Champneys spa
Luxury beauty brand Elemis is celebrating its 25 years in partnership with British spa company Champneys this year.
To mark the anniversary, the brand has curated a range of products exclusively for Champneys' customers.
Available in the Pro-Collagen Essentials gift set are three of the brand's top cleansing, hydrating and firming products.
This includes its Pro-Collagen Cleansing Balm, Pro-Collagen Marine Oil and Pro-Collagen Marine Cream.
With a combined RRP worth of £170, the set will retail at £115.
Elemis' Sales Director Harrison Gregory said the brand was "proud" to celebrate the "extraordinary milestone".
Meanwhile, Champneys' Spa Director, Laura Tatlow added: "We are delighted to be celebrating a very successful 25-year partnerhsip with Elemis.
"The brand's commitment to natural ingredients and scientific innovation have always been in line with our own philosophy at Champneys."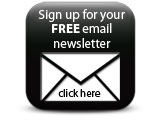 Companies