Elemis harnesses bird of paradise flower in new eye balm
Actives are said to reduce dark circles and puffiness
British skin care brand Elemis has launched an eye balm that is said to provide instant brightness and tackle dark circles.
The Pro-Radiance Illuminating Balm (£34) contains bird of paradise flower actives, penstia powder, apricot kernal oil, and chamomile and arnica extract.
The bird of paradise active is said to reduce dark circles and puffiness, while optical blurring powders are also used to fade and soften the appearance of fine lines, according to Elemis. The formula comes in a tube with a curved zamac head, which was chosen to impart a cooling feeling and provide ease of application.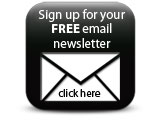 Kelly Cornwell, Elemis Make-Up Expert, said: "Pro-Radiance Illuminating Eye Balm is great because it brightens, nourishes and leaves eyes feeling cool and refreshed. It looks fantastic on its own too, but if you apply under make-up use a small amount and tap with your finger around the eye. Wait for a few minutes before gently putting on concealer. Never rub or drag the delicate eye area and powder if needed."
Companies