Elemis launches its 'Treatments on Tour' Spa Bus
Spa brand's double decker bus set to tour the country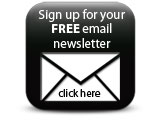 Leading spa brand Elemis has today unveiled a new way to take its products to the people, by way of its interactive and luxurious double decker Spa Bus, which will travel the country and offer treatments and products to consumers at a variety of different locations, while raising money for its nominated charity, Mothers4Children.

Speaking at the launch, Elemis founder Noella Gabriel, said: "the bus will be touring a variety of shopping centres, spas, festivals and summer fayres in order to promote our products, treatments and also the fantastic charities that we endorse. This is particularly special for us as a brand because we wanted to do something to commemorate 2010 being our 20th anniversary year."

£1 from every £10 Elemis treatment that a customer can receive on the bus will go towards Mothers4Children while a £1 donation from a selection of Elemis starter and festival skin care kits will also benefit the charity.

Events on the bus' route include the Wireless Festival, Polo in the Park, the Clothes Show Live and Cartier Polo which takes place later this summer.

Companies