Elemis plans 2015 overhaul
25th anniversary plans include possible standalone retail stores,training academies, a new flagship day spa and a brand new website
Spa and skin care brand Elemis has unveiled a raft of innovation for 2015 to mark its 25th anniversary, including the possibility of its first standalone retail stores, new training academies, the reinvention of its flagship day spa and a brand new website.
The British brand, which this year achieved sales of £75m, revealed during a presentation for UK trade media that 2015 will be a pivotal year for the business, including the potential opening of its first Elemis retail stores. Managing Director Séan Harrington said that 24 possible locations have already been earmarked, including two in London in Sloane Square and Canary Wharf, but that Hong Kong is likely to open the first standalone concept store.
Harrington also revealed that Elemis' flagship London day spa, which was originally planned for an overhaul in 2014 that subsequently had to be postponed due to construction company issues, will be revamped as the House of Elemis next year. Work is due to start in early January on the spa, which will feature a brand new retail concept with beautiful experience areas, redesigned and upgraded treatment rooms, new male and female treatments and a breathtaking Penthouse for experiences for up to six people. The spa is planned to open in the Summer of 2015.
Harrington said training will take centre stage in the coming year, with a global training and education programme in the pipeline. A series of state-of-the-art training academies are planned, with the first, based at Elemis' London Baker Street head office, set to open in March 2015. State-of-the-art online e-learning will also form a key part of the brand's ramped up training strategy.
Another key development in the coming year will be the launch of a brand new Elemis website in February/March 2015 at elemis.com. The site will offer in-built global translation and payment options so that all countries can benefit from its information and e-commerce capabilities. The beauty of having it's own central, global website is the brand control that it offers, according to Harrington: "The brands that will win today and tomorrow are those that maintain complete control of their brands," he says, "And this website will allow us to do that."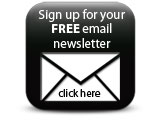 Elemis also revealed a host of NPD for the coming year, including the first translation of its professional Biotec technology into retail products with the introduction of Bio-Energy Night and Day Creams in Q3.
Companies