Elemis soothes sensitive skin with Hydra-Boost Sensitive Day Cream
Elemis is catering for those with sensitive skin with its latest product. Hydra-Boost Sensitive Day Cream (£39) is a targeted, fragrance-free moisturiser formulated with hyaluronic acid, which supports the skin's barrier; orange blossom milk, to soothe inflammation; and Mirabilis jalapa, also known as the 'marvel of Peru', said to protect against aggressors that cause redness.
In independent user trials, 89% of users said their skin was left feeling 'comforted', while 90% said the product was 'kind' and did not aggravate skin. A further 93% said the product left their skin feeling moisturised.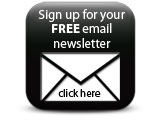 Launch: summer
Companies