Elemis unveils mouthwatering additions to its Superfood franchise
Millennial-focused range first launched in January 2018
via Instagram/@elemis
Skin care and spa brand Elemis has developed four new products for its Superfood face care range.
The new products build on the original line-up, which launched in January 2018 aimed at the millennial consumer.
Products contain a blend of nutrient-dense supergrains, supergreens and superfruits, chosen for their high antioxidant, vitamin and mineral content.
Each formula has been blended with an active Pro-Biotic to help balance the skin's microbiome, according to the brand.
The new line up includes Superfood Kefir-Tea mist, a four in one treatment to help hydrate, brighten and tone the skin, leaving it with a dewy-fresh finish.
Also new is Superfood Jelly Exfoliator, a gentle facial scrub containing fruit extract, black tea extract and glycerin to soften and smooth skin, while Superfood Berry Boost Mask helps to purify, balance and mattify skin thanks to purple Brazilian clay, black tea extract, sustainably sourced blackcurrant seed oil and Nordic bilberry extract.
Lastly the brand has added Superfood Vital Veggie Mask, containing chia seed oil, avocado, passion fruit acids and wheatgrass extract to help nourish, smooth and brighten skin.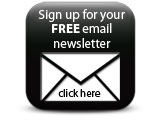 The range is available now from £26.
Companies