Elizabeth Arden 2013 sales 'below expectations'
Colour Cosmetics | Fragrance | Skin Care
Company admits it was 'overly optimistic' about the complexity and scope of brand repositioning
Elizabeth Arden, Inc. has announced lower than predicted net sales of $1.34bn for the fiscal year ended 30 June, a result of slow growth in the fourth quarter; net sales in Q4 were $267.6m, just 0.8% more than in Q4 2012.
According to E Scott Beattie, Chairman, President and Chief Executive Officer of Elizabeth Arden, Inc.: "There were two primary factors that caused our sales and earnings results to be below our expectations in fiscal 2013. The first was due to weakness at one of our largest North American mass retail customers, both in terms of retail sales performance and replenishment rate. The second factor was that our growth projections for the Elizabeth Arden brand proved to be overly optimistic given the complexity and scope of transition underway for the brand repositioning. We remain confident in our repositioning efforts and, in fact, are accelerating the execution of the Elizabeth Arden brand repositioning. We expect to incur the final phase of repositioning expenses, including eliminating pre-repositioned product inventory and exiting unprofitable doors, in fiscal 2014. While resulting in near term charges, this is expected to drive improved performance of the Elizabeth Arden brand going forward. Separately, we are taking steps to improve efficiencies in our sales organizations and in the overall indirect overhead structure."
The company is reported to be happy with the outcome of the repositioning; retail sales at the Elizabeth Arden flagship counters have increased 20% since conversion and retail sales at the company's international flagship doors have increased 17% in the aggregate since conversion, both driven by skin care and colour product sales.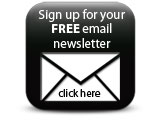 Beattie continued: "While this was a transitional year for our company, we did make good progress driving both our western European fragrance initiative and significantly enhancing the future prospects of the Elizabeth Arden brand through the brand repositioning. We also integrated the fragrance brands acquired late in fiscal 2012, grew our category leading market share of fragrances at mass retail in North America, opened affiliates in new markets, including Brazil and Germany, and restructured our business in China."
Companies