Elizabeth Arden announces UK return of Red Door Spa
Flagship Arden counter and luxury treatment room will open in Debenhams on London's Oxford Street in October
The Debenhams flagship on Oxford Street
Elizabeth Arden has announced it is bringing its iconic New York Red Door Spa skin care treatments back to the UK.
A flagship Elizabeth Arden counter and luxury treatment room will move exclusively into Debenhams on Oxford Street in London on 24 October.
The Red Door Services Room is said to mark the 'UK return' of the New York spa brand. It will offer professional high-tech treatments including microdermabrasion, enzyme exfoliation and LED facials – services that are already found in the Red Door Spa in the US.
Palle Pedersen, General Manager, Elizabeth Arden UK, said: "The flagship counter will offer the ultimate total beauty shopping experience, alongside speed services that can be found on all our top counters nationwide.
"The Red Door Spa Treatment Room will be the first of its kind in the UK, offering professional grade treatments in an accessible and affordable location."
Consumers will also be able to take advantage of 15min speed services at the flagship counter; the concept is due to roll-out across the UK at all top counters.
Elizabeth Arden herself first brought her Red Door Spa services to London in 1921, but investment in the spa chain has predominantly been focused on its US and other overseas locations.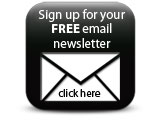 Arden is due to be acquired by Revlon later this year.
Companies