Elizabeth Arden results hit by fall in celebrity perfume sales
Global prestige beauty company Elizabeth Arden has reported a fourth quarter decline of 28.4% to $191.7m
Global prestige beauty company Elizabeth Arden has reported a fourth quarter decline of 28.4% to $191.7m for the three months ended 30 June 2014 – its biggest ever quarterly loss. For the fiscal year ended 30 June 2014 the company announced a decline of 13.4% in net sales to $1.164bn.
The company reported that while it had expected weaker sales in fiscal 2014 due to the lower level of fragrance launch activity compared with the previous year, it was hit by a stronger-than-anticipated fall in sales of celebrity fragrances, particularly its Justin Beiber and Taylor Swift brands.
Elizabeth Arden also noted that its 2014 third and fourth fiscal quarter results were impacted by inventory destocking and the company's decision to tighten the distribution of its key Elizabeth Arden branded products and other pillar fragrance brands to improve pricing and gross margins.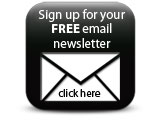 Sales in North America, which accounts for approximately half of the company's business decreased by 14%, with about half of the decline in the region being attributed to the fall in sales of its celebrity perfumes.
Companies