#EltonJohnLewis: John Lewis chooses star power over cute factor for this year's Christmas advert
Singer Elton John and 'Your Song' take centre stage in the British retailer's festive marketing campaign
From a lovestruck snowman to a man on the moon, John Lewis' Christmas advert has captivated the attention of British consumers for the past decade.
Unveiled today, the department store chain stepped away from its typical animation-led videos, and focused on celebrity marketing to boost festive sales, with Elton John starring in the campaign entitled 'The Boy & The Piano'.
With John's classic Your Song as the soundtrack, the ad works backwards through the singer's life until the Christmas he received his grandmother's piano and influenced the little boy's life.
The tagline reads "some gifts are more than just a gift".
"Think back to all of the Christmases that you have enjoyed over the years - I'm sure there is one very special gift that stands out above all others," said Craig Inglis, Partner and Customer Director of John Lewis.
"The ad tells the story of why Elton's piano was more than just a gift and we hope to remind customers of that special moment when they've given a gift at Christmas time that they know will be treasured forever."
via John Lewis
John Lewis teased the Christmas campaign yesterday after the retailer changed the signage of its Oxford Street store to just "John".
"The John Lewis Christmas campaign has so many warm memories for me and my family," said John of starring in the advert.
"It's been a lovely opportunity for me to reflect on my life in music and the incredible journey I have been on, and how first playing my grandmother's piano marks the moment when music came into my life.
"The ad is absolutely fantastic and I've truly loved every minute of being a part of it."
The cost of this year's annual spectacle, which is a crucial part of the retailer's overall marketing campaign, is reportedly in the region in £7m.
However, John requested a portion of his fee to be donated to the Elton John Charitable Trust.
Actors depict highlights of Elton John's career
Similar to recent years, the campaign will coincide with supporting in-store innovations and merchandise.
This year, said to be "John Lewis's most experiential Christmas campaign to date", customers visiting the retailer's London flagship store can step into scenes from the advert, including the dressing room, recording studio and the piano.
There will also be a light and music show project from the Oxford Street store every 30 minutes from 4pm.
Shoppers can also purchase t-shirts, vinyl record players and instruments inspired by the singer.
Meanwhile, 14 stores across the UK will have pianos for shoppers to play and to recreate the advert.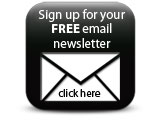 The advert has been viewed more than 750,000 times within four hours.
Companies