Embrace digitalisation, cut time to market for your beauty products
A brief Q and A with CEO Udo Eberlein, the CEO of Chemster, the company developing ozmi
How is cosmetics creation changing with the times?
Beauty and personal care consumers' expectations are evolving. There are distinct trends toward natural and paraben-free cosmetic products, for example; also, consumers want products to be available faster than before.
These and many other challenges face innovators in the cosmetics-creation space today. To face these challenges, ozmi is delivering a digital platform that lets them get rid of inefficiencies and reduce time to market.
What is digitalisation?
Digitalisation is not just selling products via a web shop, looking for alternate suppliers online or sending purchase orders via email. It is about reimagining processes, changing the way products are made and engaging with consumers digitally.
How digital is the cosmetics industry?
Bigger brands are already highly digital, but innovative smaller brands have often found it difficult to match their investment in technology.
For these brands, it's been difficult to digitalise. There are many single-supplier platforms on the market, but this ruins user experience: you have to go from one to the other. There hasn't been a single one-stop shop where you can perform a whole workflow, end to end.
ozmi is here to bridge that gap. Forward-thinking brands and suppliers can use smart digital functionality to execute the whole process, from idea and formulation to launch prep. Digital tech lets you create cosmetics simply, in a delightful way.
What is your vision for digitalisation and beauty?
We're just getting started with ozmi. As we learn, as we collect data, our product will evolve for the user community with new features and improvements. We are laying the foundation for things to come, and together with our users, we will discover what those things are and keep improving the product creation chain.
---
Join the ozmi team at our web event
We invite you to learn more about digitalisation and cosmetics creation at our web event on Thursday, November 19, at 4 PM CET/3 PM GMT/10 AM ET. Register here.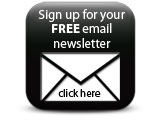 ozmi is now live. To sign up free of charge, visit www.ozmi.com!
Companies