Emeraude Toubia challenges Latina stereotypes with P&G
The Mexican-Lebanese actress launched the website this week with a panel talk highlighting the dated stereotypes of Latina women
Mexican-Lebanese actress Emeraude Toubia partnered with P&G to launch Orgullosa, a new online platform designed to change the misconceptions of Latina women.
The Shadowhunters star unveiled the Orgullosa platform in New York this week when she hosted a panel talk spotlighting the growing influence of Latinas in the US and highlight the challenges that Latina women face.
In partnership with Crest, Herbal Essences, Olay, Pantene, Secret and Venus, Orgullosa is an online platform created by Latinas for Latinas, which provides resources for beauty, home and lifestyle.
"I was honoured to have the opportunity to moderate this inspiring panel; each story reignited passion to celebrate the beauty and diversity of Latinas," said Toubia.
"It's time to let the world stop defining who we are and what it means to be beautiful. Latina beauty is not just about being fabulosa — it's about celebrating our diverse beauty and being proud of who we are."
P&G said it created the programme due to the under-representation and inaccurate portrayal of this ethnic group in the media.
The multinational said Latinas are often stereotyped as sex symbols and boxed-in as having one hair colour, skin colour and body type.
Orgullosa will feature a digital lookbook featuring P&G brand, a free downloadable image library and documentary-style videos.
Courtney Tomljanovic, Brand Manager for Orgullosa, said: "We have created and fostered a one-of-a-kind forum for Latinas to share and discuss the proud journey of being a Latina in the US.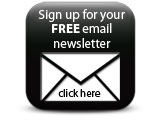 "Orgullosa is an organic extension of the current relationships that our individual brands have with the Latina consumer, evolving to establish a broader and ongoing dialogue across the many areas in which P&G products touch their lives."
Companies