Emerging market growth slows for Unilever
Underlying sales growth for the company during the second quarter was below market expectations
Anglo–Dutch consumer goods giant Unilever has warned that emerging markets growth is slowing. Underlying sales growth for the second quarter came in at 5%, slightly lower than market expectations.
However Unilever's personal care division saw strong underlying sales, up 7.7% in the second quarter, or 8.0% for the first half of the year. In the second quarter, personal care took u4.6bn in turnover, beating Unilever's other group categories, foods, refreshment and home care, by a large margin. Hair performed "well"; Dove benefited from the roll-out of Dove Repair Expertise and Men+Care while TRESemmé delivered broad-based growth, underpinned by the Keratin Smooth range.
Sunsilk, meanwhile, grew on the back of a successful essential oils variant in Indonesia and a new range of conditioners for the Turkish market.
Despite this, news of Unilever's broader emerging markets slowdown hit its share price, slipping 1.5% on early trading, losing 55p to £26.63. "Growth is slowing in emerging markets, as macro-economic headwinds influence consumer behaviour," confirmed the company in a stock exchange release. "Within this overall trend we see a mixed picture across the major countries reflecting different local circumstances. Developed markets remain sluggish with little sign of any recovery in North America or Europe".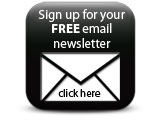 The lack of progress in North America is disappointing, given that there are increasing signs that US consumer confidence is returning. However boss Paul Polman claims Unilever's innovation pipeline remains "robust" and holds the key to its future survival: "Innovation remains the key driver of growth with examples such as compressed deodorants, [and] Vaseline Spray & Go. And there is more to come: our innovation pipeline will be vital as we navigate the slowdown."
Companies