England striker fronts new Boss Bottled Unlimited campaign
Fragrance | Male Grooming | Retail
Daniel Sturridge is the face of the new #successismade campaign from BOSS
Daniel Sturridge is the face of Boss Parfums Success is Made campaign
England striker, Daniel Strurridge is the face of a new campaign from Boss Bottled Unlimited that champions the idea of success being the culmination of hard work, self-belief, determination to pursue dreams and stay focused regardless of what life has in store.
Sturridge is the youngest football player ever to win Premier League, FA Cup and Champions League medals, making him the perfect UK representative for the global Success Is Made campaign, which will go live in time for the summer of sport.
The campaign will be represented on the brand's social channels with the hashtag #successismade and videos of the soccer player's story will be distributed across YouTube, Instagram, Facebook and Twitter.
Sturridge says: "Success is about believing in yourself and preparation. When you know what you can do, you have everything in your power to push for what you need to do to achieve your goals, which is why I am proud to be part of the Success Isn't Born, It's Made campaign. You rarely get second changes in life, and I hope my personal story will inspire others to make the most of every opportunity that comes their way."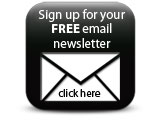 Boss Bottled Unlimited will become a permanent fixture in the Boss Bottled fragrance portfolio. It is a modern reinvention of a classic masculine fougère and features invigorating green notes, zesty pineapple and enduring sandalwood to evoke the Boss man's uncompromising drive that motivates him to achieve success beyond limits, in all aspects of his life.
Companies