Enhance colour palettes with Lipo formulations
Colour Cosmetics | Ingredients
A variety of finished colour cosmetic formulations - liquid foundations, primers, concealers, blushes, powders, mascaras and lipsticks
Lipo Chemicals has developed a new platform showcasing ingredients that can improve the feel and function of cosmetics. Also featured are a variety of finished colour cosmetic formulations: liquid foundations, primers, concealers, blushes, powders, mascaras and lipsticks.
Colour formulations
• Liquid Make Up
- Liquid Foundations
A foundation make-up with an elegant smooth application. Orgasol 2002 EXD NAT COS provides a velvety feel, even coverage and sebum reduction.
• Facial Primer
- Primers & Concealers
A facial primer with a soft, velvety feel which gives a matte look to the skin. Jojoba Glaze LV provides superior emollient properties. LipoLight OAP/PVA reduces the appearance of skin imperfections.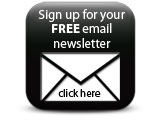 • Peach Gerbera Sheer Blush Stick
- Blush-Sticks & Compacts
A sheer blush that glides on easily during application. Silkflo 364 provides emolliency and a smooth application.
Featured Companies