Enhancing the way people sleep with DreamScentz
Givaudan leads the industry in sensory innovation with new patent-pending technology
As part of its 2020 strategic goals in innovation, Givaudan aims to lead the sensory innovation space by launching DreamScentz, a new patent-pending technology using the power of scent to optimise the quality of sleep. Based on the link between fragrance, positive mood states, and a proper night's sleep, we strive to provide breakthrough solutions for people to sleep better across the world.
Leading the industry in researching effects of odours on emotion, Givaudan has also expanded this research to include behavioural responses including sleep. Our state-of-the-art Sensory Centre of Excellence in Ashford is where our specialists in neuroscience, psychology, sensory science, and fragrance have piloted scientific testing and analysis on sleep, including the fragrance benefits it brings to the sleeping experience overall.
Jeremy Compton, Head of Science & Technology Fragrances, said:
"We have a strong heritage of research exploring the relationship between fragrance, emotions, and behaviour.  DreamScentz is the innovative outcome of our research led by our esteemed team of scientists working together with academic experts. This innovative technology offers new opportunities for our customers who are interested in expanding their product portfolio to include fragrant solutions that enhance the sleeping experience for consumers around the world."
Maurizio Volpi, President Fragrance Division, said:
"We're very proud of the revolutionary research led by our Science & Technology team based at our Sensory Centre of Excellence in the UK. This research is in line with our long term ambitions to grow with customers to improve the health and well-being of their consumer base. Exploring new opportunities to innovate with fragrances is at the core of our business and we look forward to partnering with customers to diversify their business offering."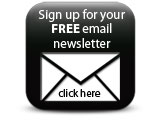 The official launch of DreamScentz coincides with the 12th Pangborn Sensory Science Symposium in Providence, Rhode Island, USA.
Featured Companies