Entekno launch MicNo UV Innovation at in-cosmetics Global
Sponsored by Entekno
Entekno Materials are delighted to be launching their innovative MicNo ZnO technology at in-cosmetics Global.
MicNo is a breakthrough technology due to its unique structure that provides formulators a single ingredient for broad spectrum protection from harmful UVA & UVB sun rays in addition to Blue Light protection.
MicNo, The Clear Choice for UV Protection
The MicNo natural chemistry provides excellent SPF performance, high transparency, none whitening & is friendly to the environment & human health.
Superior Surface Coverage & UV Protection
No longer is the formulator faced with the decision to formulate with Micron or Nano ZnO. Since the MicNo technology provides all the advantages of Micron & Nano Zinc Oxide for sunscreen & coloured cosmetics formulators. The formulators have an easy choice, which is to use MicNo.
MicNo = Micron+naNo, an innovation that provides advantages of Micron & Nano from a novel ZnO morphology
The unique designed structure enables MicNo to behave like safe Micron ZnO on the skin & behave like transparent Nano ZnO under light, which permits the MicNo particles to demonstrate Micron Size & naNo Power.
The superior surface covering ability & hence excellent boosting effect of MicNo particles enables the formulators to use less UV-filter to achieve efficient UV-protection resulting in high SPF formulations.
Please visit us in the First Time Exhibitor Section at stand C49a to understand the science & technical data behind how the innovative MicNo morphology can help you formulate the next generation of sun care products. We will be delighted to welcome you & look forward to a positive collaboration.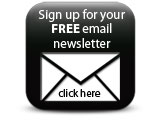 Also, Professor Ender Suvaci, CTO at Entekno will be presenting a Technical Seminar about the MicNo innovation on 2nd April between 17:00-17:30 at Theatre 1.
Companies