Entries for L'Oreal's International Awards for Social Responsibility in Dermatology are now open
Awards recognise social initiatives led by dermatologists having a positive impact on skin health
L'Oréal has announced its International Awards for Social Responsibility in Dermatology are now accepting applications.
The awards, which will be held at the World Congress of Dermatology in Milan in June were founded to reward social initiatives led by dermatologists having a positive impact on skin health and on the support and care of patients facing skin problems.
This is the third edition of the awards, which are spearheaded by L'Oréal in partnership with the International League of Dermatological Societies.
Awards will given in three categories: skin heath prevention and education, initiatives improving the quality of life and self-esteem and projects promoting access to treatments and corrective surgery.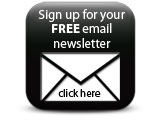 Companies