Environment agency chief joins Delphic Hse Solutions
Professor Paul Leinster CBE will join the board on 1 November 2015
Delphic HSE Solutions, a multinational consultancy providing product safety and regulatory compliance services to the consumer and industrial chemicals markets, is pleased to announce the appointment of Professor Paul Leinster CBE as an independent non-executive director.
Professor Paul Leinster CBE will join the board on 1 November 2015.
Paul recently retired from the Environment Agency (EA) where he has been the Chief Executive since 2008. Paul joined the EA in 1998 as the Director of Environmental Protection. Previous to joining the EA, Paul worked in a number of industrial companies such as BP, Schering Agrochemicals and SmithKline Beecham, as well as in a health, safety and environmental consultancy when he was Managing Director of Thompson-MTS. A graduate in Chemistry from Imperial College, London, where he also studied for a PhD in Environmental Engineering, Paul also has an MBA from Cranfield University.
Paul says "I am delighted to be joining the Delphic Board at an exciting time in the development of the company. I am looking forward to working with this well established team on their ambitious plans to expand both the scope and the reach of their work including by establishing new offices in a number of countries."
Commenting on the appointment Cliff Betton, Chairman of Delphic HSE Solutions, said "I have known Paul Leinster since we both worked for the BP Group Occupational Health Centre. He brings with him a wealth of experience in industry and regulation which will help with our continued expansion into global markets and service offering to our clients."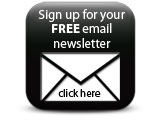 Paul will join Cliff Betton, Cherry Betton, Ray Boughton and Erica Garner on the board.
Featured Companies