Epopack's heavy wall PET bottles sustainably produced
Packaging manufacturer Epopack Co. Ltd. specialises in producing heavy wall PET bottles and jars for the cosmetic industry.
With nearly 30 years of experience in R&D and manufacturing, the company offers a wide range of high quality cosmetics containers worldwide, including heavy wall PET bottles & jars, 100% PCR-PET heavy wall bottles & jars and airless bottles.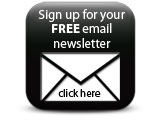 PET heavy wall bottles are produced sustainably, allowing customers to produce luxurious products with eco-friendly cosmetic packaging, and raise brand equity through environmentally responsible manufacturing.  Epopack's packaging line is also fully customisable.
Featured Companies