Estée Lauder Companies poaches Deirdre Stanley from Thomson Reuters
The Harvard Law School graduate has spent the last 11 years with the media conglomerate
Beauty heavyweight Estée Lauder Companies has poached Thomson Reuters' former Chief Legal Officer Deirdre Stanley.
Throughout her tenure with the media conglomerate, Stanely served in a number of senior roles and was responsible for its global legal affairs and operations.
In her new role as Executive Vice President and General Counsel, Stanley will act as a strategic advisor to the company and its Board of Directors on legal issues and business opportunities.
She will also lead the company's legal strategy, practices and policies worldwide, reporting to Executive Chairman Willian Lauder and CEO Fabrizio Freda.
"Deirdre is a highly talented proven General Counsel and seasoned executive whose global business acumen and legal expertise are matched only by her leadership capabilities and sound judgement," said Lauder.
"Deirdre's exemplary track record for leading large organisations and acting as a key strategic partner to multiple CEOs and Boards at a family-controlled publicly traded company makes her uniquely suited to take on this role."
She succeeds the role from long-standing employee Sara Moss, who was appointed Vice Chairman in July.
Freda added: "Deirdre's extensive expertise, sound judgement, in both business as well as legal matters, and strong understanding of the unique environment in which Estée Lauder Companies operates make her ideally suited for this role."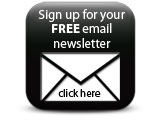 Stanley will take up the new role from 28 October.
Companies