Estée Lauder Companies reveals debut multi-brand travel retail pop-up in Qatar
The pop-up in Hamad International Airport features services from Estée Lauder, Clinique, La Mer and Tom Ford Beauty
The Estée Lauder Companies has unveiled its first travel retail multi-brand pop-up at Qatar's Hamad International Airport, offering travellers unique experiences from its luxury beauty brands.
Launched to coincide with the Muslim holiday of Eid al-Fitr, celebrating the end of Ramadan, the 180sqm pop-up features a variety of beauty treatments as well as bespoke gift wrapping and personalisation services.
Customers can enjoy complimentary treatments from Estée Lauder, including mini-facials and lip hydration services, as well as using the brand's Digital iMatch tool to find their perfect foundation shade.
Skin care services are available from Clinique, using its latest Moisture Surge 72-Hour Replenishing Hydrator to help travellers relax and stay hydrated during their flight, and La Mer, which will demonstrate how consumers can achieve its Hydrated or Lifted skin looks.
Finally, Tom Ford Beauty is showcasing its Private Blend fragrance collection at the pop-up, where consumers can also pick up a free sample of the luxury brand's Noir fragrance.
Bruno Richard, Vice President/General Manager, Travel Retail Europe, Middle East and Africa at The Estée Lauder Companies, said: "We are proud to partner with Qatar Duty Free to surprise and delight the travelling consumer with The Estée Lauder Companies' first-ever multi-brand pop-up in travel retail.
"Featuring an array of luxury beauty services and gifting moments from four of our top prestige beauty brands, we're confident this pop-up will be the must-shop destination during this celebratory holiday period."
Thabet Musleh, Head of Qatar Duty Free, added: "We are delighted with the opening of this set of boutiques by The Estée Lauder Companies, offering the finest collection of luxury beauty and cosmetics brands to our passengers, and giving them more choice than ever and a memorable five-star experience at our award-winning airport."
Estée Lauder Companies recently rolled out its first multi-brand retail concept #BeautyHub in the UK, exclusively into department store.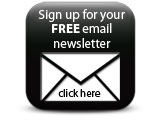 The pop-up is open until 10 July, located in Qatar Duty Free in the airport's departure lounge.
Companies