Estée Lauder Companies turns the page for disadvantaged children with National Literacy Trust pledge
The owner of beauty brands including MAC, Clinique and Too Faced will support the estimated 800,000 children in the UK who do not have a book of their own at home
Estée Lauder Companies (ELC) UK & Ireland is helping to share the joy of reading with children across the country by signing The National Literacy Trust's Vision for Literacy Business Pledge 2020.
The independent charity works with schools and communities to raise literacy levels and help disadvantaged children acquire the skills needed to succeed as adults.
As part of the pledge, ELC will donate books, raise funds for libraries and offer volunteering opportunities for its employees to work with children in primary schools across the UK and Ireland.
Speaking about the partnership, Sue Fox, Senior Vice President and General Manager at ELC UK & Ireland, said: "The art of storytelling is part of our company's heritage.
"Having the opportunity to listen to or read wonderful stories that heighten the imagination and vocabulary is something that I truly believe is a gift that every child in all communities should benefit from.
"We know that this is not possible for all children so funding new libraries in primary schools, donating books and providing volunteering opportunities for our employees to read to children will hopefully give the joy of storytelling to many more children and families around the country."
Today, an estimated 800,000 children in the UK do not have a book of their own at home, according to the company's research.
The pledge builds on ELC's recent efforts to promote literacy and support children through charity partnerships; in the past year, it is said to have impacted more than 1,000 children by partnering with charity United Way and its Reading Oasis initiative, which builds dedicated spaces in primary schools in underprivileged areas in an effort to give more children the opportunity to enjoy reading.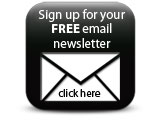 Meanwhile, in the run up to Christmas 2019, the company ran a book donation campaign across its UK and Ireland offices, which saw it donate hundreds of books to the London Children's Book Project, a charity which redistributes new and used books to children and families.
Companies