Estée Lauder Companies updates parental leave policy after gender discrimination lawsuit
The US cosmetics giant was sued last year by a US government agency for discriminating against fathers
The Estée Lauder Companies (ELC) has announced that from 1 May, US-based employees who choose to conceive, adopt, or foster a child will receive 20 weeks paid parental leave – irrespective of gender.
The updated parental leave policy comes after ELC was sued last year by the Equal Employment Opportunity Commission (EEOC) for discriminating against new fathers.
EEOC said in the lawsuit that the cosmetics company gave women six weeks of paid leave for child bonding, while new fathers received two weeks.
According to the US federal agency, women were provided with more flexible arrangements when they returned to work.
For birth mothers, the new 20 week benefit is on top of their six to eight weeks of maternity leave.
---
---
For employees choosing to adopt, ELC will also reimburse the new family up to $10,000 to help cover adoption expenses.
As part of the new HR offering, all new parents will receive six weeks of back-to-work flexibility to help parental bonding and to ease the transition.
"Family is important to our company. We started as a family company more than 70 years ago, and today, we continue to demonstrate our philosophy of being family-first through an array of benefits that support the diverse needs of our employees," said Michael O'Hare, EVP of Global Human Resources.
"We believe providing an abundance of options to our employees will help them thrive inside and outside of work."
Paternity leave is infamously restricted in the US
In addition, the company will continue to offer up to $20,000 per year toward fertility treatments, as well as child or elder care at a reduced rate to eligible employees.
Undeveloped parental leave
The US is considered one of the worst countries in the developed world for paid parental leave.
Currently, the Family Medical Leave Act allows women 12 weeks of job-protected unpaid leave. However, many workers do not qualify for that – and only two states (New Jersey and Rhode Island) have passed legislation for paid family leave.
The law has been criticised for placing emphasis on birth mothers and neglecting parents of adoptive families and LGBT parents.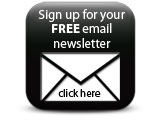 "Our company was founded on the belief that beauty is never one-size-fits-all, and it's critical that we offer benefits that model this same belief – giving our employees the diverse benefits they need for optimal wellbeing at any stage of their lives," added Sue Mosoff, SVP of Global Total Rewards at ELC.
Companies