Estée Lauder Q1 sales decrease to $2.63bn
Net sales dropped 2%, while net earnings were down to $228.1m
The Estée Lauder Companies has released its Q1 figures, for the period ending 30 September.
Net sales decreased 2% to $2.63bn compared with $2.68bn in the prior-year quarter. Excluding the impact of foreign currency translation, net sales decreased 1%. Meanwhile, net earnings decreased to $228.1m, down from $300.7m the year before. Diluted net earnings per share fell to $0.59, compared with $0.76 the prior year.
In the skin care arm of the business, net sales stood at $1,091.4m, down by 7% on 2013, while in the make-up arm, net sales grew by 2% to $1,021.3m. For fragrance, net sales were up 3% to $377.4m and hair care was up 3% to $128.1m.
Fabrizio Freda, President and Chief Executive Officer, said: "We entered the fiscal year on solid footing, with underlying strength in many parts of our business. Sales growth in the first fiscal quarter was in line with our expectations and earnings per share exceeded our forecast, due to strong results in several of our brands, as well as disciplined expense management."
Freda went on to say that "standout performances" for the quarter were seen from the company's make-up artist and luxury brands, and online and travel retail channels.
He added: "Our well diversified business allows us to accelerate what's working and capture opportunities to further strengthen our leadership in prestige beauty. Some of our brands that were small have become sizeable and solid engines of growth and we believe the new small brands we added to our portfolio recently can become engines of the future."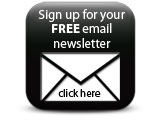 Estée Lauder recently acquired three niche, luxury cosmetics brands: Le Labo, RODIN Olio Lusso and Frédéric Malle.
Companies