Estée Lauder announces leadership updates for La Mer, MAC, Le Labo and Dr. Jart+
The company's President and CEO Fabrizio Freda said each of the executive members demonstrated "strategic leadership and vision to deliver impressive results"
Image: via Instagram @lamer
Beauty giant Estée Lauder Companies (ELC) has announced four leadership updates for its brands.
La Mer's Global General Manager, Justin Boxford; Philippe Pinatel, MAC Cosmetics' Senior VP and Global General Manager; and Le Labo's Global General Manager, Deborah Royer, have been promoted to Global Brand President of their respective brands.
Christopher Wood
Meanwhile, following the acquisition of Korean beauty brand Have & Be Co, the company behind Dr. Jart+, Christopher Wood (pictured), ELC's former Senior VP, will serve as President, North Asia (Japan, Korea), for Dr. Jart+ and Do The Right Thing.
"As a company, we strive to create opportunities that harness the unique talent of our dynamic and high-potential leaders, and fuel our multiple engines of growth strategy," said ELC's President and CEO Fabrizio Freda.
"Justin, Philippe, Deborah and Christopher each demonstrate the strategic leadership and vision to deliver impressive results today, while transforming their respective business areas to support ELC's continued growth and win into the future."
Commenting on Royer and Pinatel's appointment John Demsey, ELC's Executive Group President, said: "Philippe's and Deborah's respective promotions recognise their outstanding leadership and ability to cultivate and nurture two iconic brands.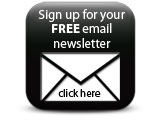 "Artistry, culture and creativity are at the heart of both MAC Cosmetics and Le Labo, and Philippe and Deborah have each demonstrated the ability to preserve and leverage the core brand equities, while driving growth and accelerating the strategic evolution of their businesses to meet the needs of consumers today."
Companies