Estée Lauder appoints Violette as Global Beauty Director
The Parisian chic influencer has previously worked with Le Mer and Sephora
Estée Lauder has appointed make-up artist Violette as Global Beauty Director.
The Parisian native will work with the brand on product development, digital content creation, training and public relations.
She will also present the brand's YouTube how-to videos.
"I am so honoured to work with the Estée Lauder brand," said Violette.
"Estée was such a visionary and is still an inspiration for women today. She understood beauty is a way of expressing yourself, a way to celebrate femininity. And that is also my philosophy.
"I can't wait to connect with women everywhere as part of this brand and take them on this journey with me."
Violette's previous roles include International Make-up Ambassador for Dior, Le Mer and Sephora.
She also regularly contributes to publications such as the American and international editions of Vogue, Harper's Bazaar, W, T Magazine and her blog violetgrey.com.
"We are thrilled to welcome Violette to the Estée Lauder brand and look forward to an exciting collaborative partnership," said Stephane de La Faverie, Global Brand President, Estée Lauder.
"As a talented make-up artist and lifestyle influencer with a passion for art and color, Violette brings a unique voice and perspective to beauty.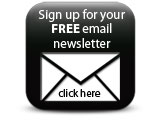 "We are excited to partner with Violette on innovative new product ideas and engaging digital content that creates a dynamic new beauty conversation with women around the world across all touch points."
Companies