Estée Lauder appoints two new managers
Estée Lauder has appointed two new members of managerial staff, creating a role created as part of wider brand strategy and promoting a previous counter manager.
Janet Saunders
Janet Saunders has been appointed Vice President/General Manager of Commercial, a newly created role at the company. She has been promoted from her previous role of Vice President/General Manager of Clinique, Origins and Darphin. Saunders will oversee all commercial aspects of the business and manage strategic retailer relationships, corporate and brand capabilities and selling effectiveness.
"The creation of the new Vice President/General Manager Commercial role in the UK Region will serve to maximise and leverage opportunities across the Estée Lauder Companies UK & Ireland as a whole, as well as our fabulous brand portfolio and within our individual brands," Chris Good, President of The Estée Lauder Companies UK & Ireland, said. With Saunders now Good's direct report, he added: "Janet's extensive industry and brand experience coupled with her well-established retailer relationships made her the obvious choice for the job."
Rachel Baker
Rachel Baker, meanwhile, has also been promoted, taking on the role of Vice President/General Manager Clinique and Men's Skincare, also reporting to Good. One of Baker's previous roles was Vice President/General Manager for Jo Malone London. She also held senior sales roles across Tom Ford and Estée Lauder, having begun her career at the company as a Counter Manager for Clinique. Nick Ferguson, Sale & Marketing Manager, Men's Skincare, will report to Baker.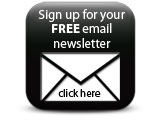 Good added: "Rachel's proven business acumen combined with her deep retail and brand experience, and knowledge across all channels, will bring much value to Clinique."
Companies