Estée Lauder collaborates with Google on voice-activated beauty experience
The beauty-focused app has been launched for Google Assistant and Google Home
Estée Lauder has collaborated with Google to create a voice-activated beauty-focused app.
This is the first time the beauty brand has collaborated to offer personalised skin care solutions and beauty techniques using voice-activation.
"We are thrilled to collaborate with Google to be at the forefront of creating personalised consumer beauty experiences via the emerging world of voice activation," said Stephane de La Faverie, Global Brand President at Estée Lauder.
"Combining our beauty expertise with Google's technology allows us to build on our digital evolution and offer the latest innovation to further enhance our consumer experience."
The first launch from the brand will be the Estée Lauder Nighttime Expert app, accessible via the Google Assistant on Google Home this December.
In order to use the app, consumers will verbally ask Google to talk to the night-time expert on their device.
From there, the 'chat' experience will offer customers a personalised night-time skin care routine after answering a series of questions.
Customers will also have the option to learn about skin care application techniques.
Tricia Nichols, Vice President of Global Consumer Engagement at Estée Lauder, said: "Adding voice experiences will unlock the next level of personalisation and help us reach a new generation of consumers."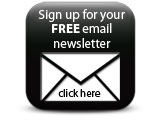 The beauty brand also intends to launch new global activations beyond the Nighttime Expert in the new year.
Companies