Estée Lauder joins TfL retail revolution
Colour Cosmetics | Hair Care | Retail | Skin Care
TFL transforms facilities for new shopping experience
Estée Lauder is the latest company to move into TfL's innovative new retail spaces with a year-long contract for a pop-up unit at Piccadilly Circus Underground Station. The deal is part of TfL's wider plan to transform its facilities to generate long-term revenue and improve services for its customers.
Aveda is the first of Estée Lauder's brands to occupy one of the retail units at the station, with others due to take over at various points throughout the year. Four other retailers will join the brand at the station, including a doughnut shop and a watch repairer. The move is part of TfL's ongoing plans to improve the retail shops available to customers and generate £3.4bn in non-fare revenue to reinvest in the network.
TfL has also spent four months reinstating the original showcase cabinets at the station. Estée Lauder will now use these to display its range of brands and products to the 40 million passengers who pass through the station every year.
Jo Dancey, Executive Director of Retail Operations and Property Services for The Estée Lauder Companies UK & Ireland, said: "As a consumer-inspired company we wanted to create an offering that would speak to our customer's needs for a retail experience that fits around their busy lifestyles. By Bringing The Estée Lauder Companies' wide offering of premium brands to Piccadilly Circus we are able to extend our high-touch service to reach across consumers in a new and unexpected format."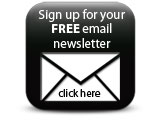 Annie Walker, Director of the Regent Street Association, said: "Piccadilly Circus Tube Station is at the heart of Regent Street and we're delighted TfL is continuing its drive to bring new retailers to the area alongside existing tenants to provide a great variety of services to customers."
Companies