Estée Lauder misses earnings target for 2016
Skin care sales disappoint but prestige make-up is a hit in the UK and Asia
Estée Lauder has shared results for fiscal 2016, missing its earnings target for both Q4 and the full year.
The company estimated that earnings per share would hit $3.53 for the full year, but this is now in the range of $3.38-$3.44.
Despite, this Fabrizio Freda, President and CEO at Estée Lauder, said that the results gave the company "much to celebrate". He said: "Importantly, we achieved these results against a backdrop of social and political instability, currency volatility and economic challenges."
Sales of skin care decreased, but Estée Lauder said that this was largely caused by the value of the dollar.
La Mer saw double-digit growth, while Origins also had a strong year, largely driven by face masks. However, Clinique and Estée Lauder reported lower sales in the Asia Pacific region, particularly in Hong Kong.
Sales of make-up faired much better, with double-digit growth at MAC, Smashbox and Tom Ford. This stemmed from a mixture of new products and retail outlets, including travel retail and freestanding stores.
The UK and Asia were two areas of particular growth, as more consumers opt for prestige cosmetics brands.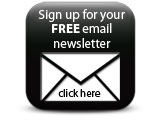 Looking ahead, Freda said that Estée Lauder would continue with its cost-cutting programme. He said: "We are laying the foundation for future growth by lowering our cost base, increasing our agility and investing behind our strengths and improving our go-to market capabilities."
Companies