Estée Lauder reveals hydrating, reviving and sculpting lip care range
The new 4-sku collection features a balm, potion, volumizer and sugar scrub
Estée Lauder has revealed a new collection of products that are claimed to hydrate, revive and sculpt lips.
The 4-sku line-up comprises a Pure Color Envy Color Replenish Lip Balm (£25), designed to hydrate lips with a hint of pink colour; Pure Color Envy Lip Repair Potion (£25) to help neutralise and enhance lips' colour,thanks to its blend of active ingredients; Pure Color Envy Lip Volumizer (£25), which plumps lips while leaving a cooling sensation with hint of colour designed to suit every skin tone; and its Pure Color Envy Smoothing Sugar Scrub (£25), which gently exfoliates and polishes lips' surface by getting rid of flaky skin.
The product should be rubbed over lips to activate the ingredients before wiping away any excess.
The collection is now available at Estée Lauder counters across the UK and via esteelauder.co.uk.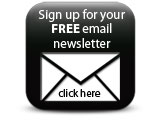 Companies